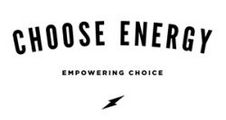 SAN FRANCISCO, CA—(Marketwired – Oct 31, 2014) – Choose Energy, the nation's leading energy marketplace, announced today a small–business offering in New York, Illinois, and Pennsylvania where small to mid–size business owners can shop for providers online to help them save time and money with their electricity plans. The new web–based platform allows business owners to securely compare offers and select a plan that best fits their needs in minutes.
By switching energy suppliers through Choose Energy, businesses can reduce their energy supply cost by 15 to 25 percent, compared to the default rate offered by their local utility.
"We understand that energy costs are often the largest expense for small businesses," Kerry Cooper, chief executive officer of Choose Energy, said. "Keeping that in mind, we've created an experience tailored to small business owners that allows them to save money by making a quick, yet informed, decision about their energy supplier. With no downtime during the switch, businesses can continue normal operations while making a supplier change that will affect their bottom line by saving money."
"The process is simple and straight–forward for busy business owners looking for a quick way to save on their energy bill," John Delaney, president of Englewood Flower Shop in Buffalo, said. "Instead of filling out a form and waiting for phone calls, I was able to sign up immediately and save between $500 and $1,000 annually on my electricity."
In developing the platform, Choose Energy commissioned a survey to examine the common concerns of small business owners when it comes to selecting a new energy provider. The results showed:
Nearly 30 percent of small businesses did not feel the savings justified taking a perceived risk when it came to switching providers
22 percent of owners were concerned about receiving service that was worse than what their current supplier delivered and feared "teaser rates" that would only increase over time
15 percent of business owners described current processes as too time consuming
The new Choose Energy marketplace for small business offers an experience to alleviate these concerns. The technology used in the platform creates information transparency and efficiency by removing the most inflated intermediary costs for customers, including:
Offering apples–to–apples price comparisons for energy providers
Excluding teaser rates
Combining price transparency and broker–free transactions
Choose Energy plans to launch its small business platform in all of its current markets by the first quarter of 2015. For more information about Choose Energy's small business offering, please visit ChooseEnergy.com/commercial.
About Choose Energy
Choose Energy is the nation's leading online energy comparison–shopping engine that helps residents and businesses shop for their optimal energy plan. Choose Energy has helped more than 4,000 businesses find a new electricity plan with an easy–to–use platform. Powered by an accessible, user–friendly site and customer service team, Choose Energy is a free platform that provides a convenient and secure way for businesses and consumers to compare rates and plans for energy suppliers in their area — and make the switch all in one place. Plans are curated from only reliable and trusted suppliers and provide renewable options as well as flexible pricing to ensure customers find the plan that best fits their needs. Customers can shop online at ChooseEnergy.com or by phone at 1–855–419–8758. Choose Energy is available in 12 states plus the District of Columbia. To see the complete list: https://www.chooseenergy.com/electricity–locations/
Follow us on Twitter @ChooseEnergy | Join us on Facebook: facebook.com/chooseenergy